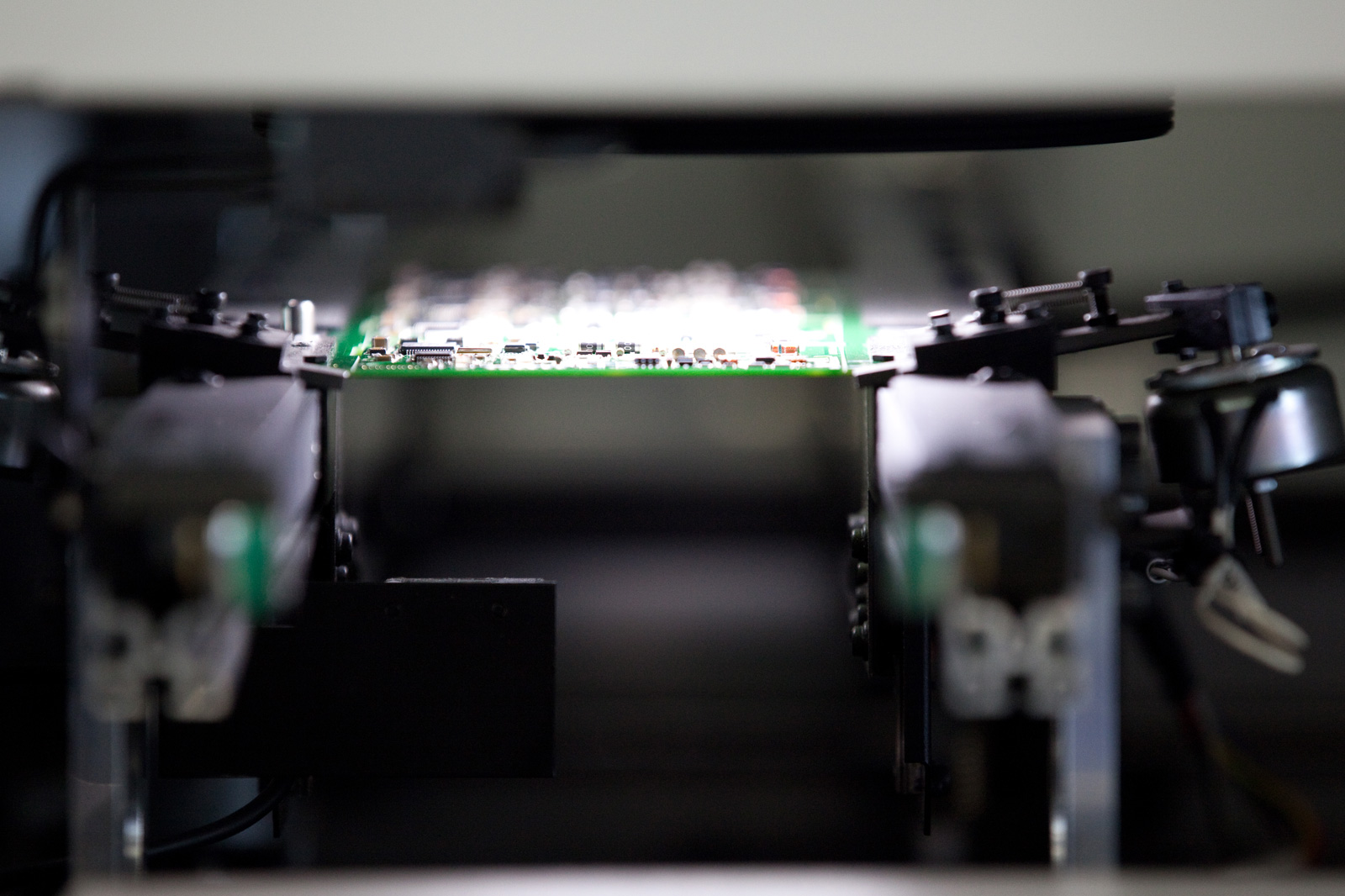 With the explosion of IoT and connected devices,the world of electronics is back in the spotlight. Electronic devices allow our cars to drive by themselves (almost), monitor our health, ensure the care of our closest relatives and allow us to play super-realistic games.
Electronic manufacturing services (EMS) are those offered by companies that design, engineer, prototype, test, and produce electronic parts and final products. Choosing wisely your EMS partner can give a huge advantage over your competition.
What are the Standard Electronic Services?
Even if any EMS is different from the other, the are some services that are considered a standard of the industry.
What can make a big difference between one company and the other is the presence of dedicated engineering staff, that can help you with product design, industrialization/upgrade of the product's components, and specific certifications. For example, Hemargroup is certified ISO 13485 for the medical sector and AQAP 2110 for the military one.
Let's take a closer look at these services:
PCB ASSEMBLY
Printed circuit board assembly, or PCB assembly, is the process of soldering electronic components like transistors, resistors, etc. onto an empty board. It can be done with two methods: Surface Mount Technology (SMD) and Through-Hole Technology (THT). THT is the oldest of the two, requires more human interaction and it is suggested for components that need to resist mechanical stress. SMD is more advanced, and it is the actual standard for most modern products.
CABLE ASSEMBLY
Cable assembly is a big family of services, which is composed of:
Harsh-environment cable assemblies;

Harnesses;

Control panels/boxes;

Mechanical sub-assemblies;

Panel wiring and assembly.
A good EMS will engineer, test, and manufacture the cable harnesses together with your product. Testing is usually done to verify the functionality and strength of the product. They can be automated, and the most common are Hipot (high potential test), where high voltage current flow through the cable, and continuity test, where no current flow.
ELECTROMECHANICAL ASSEMBLY
Many EMS companies take care not only of the electronics but also of the final product. This means offering box assembly, which can be done by different materials, usually steel, aluminum, or plastic. The final assembly service is usually offered by all EMS that have an internal production plant.
Other services might be:
Custom packaging & shipment;

Functional testing;

Configuration management;

Encapsulation;

3-D modeling;

Potting and heat shrink use.
Do not forget that the final assembly has an impact on product performance and quality. Certified EMS will ensure that also this delicate phase is completed with success and that your product complies with the standards and regulations of its sector.
PRODUCT ENGINEERING
The design of a product is important, not only for aesthetic reasons but also for its proper functioning. Many EMSs, like Hemargroup, offer a dedicated engineering team, which can help you in the early stages of your project development. Some of the services of a good engineering team are:
Software and firmware;

Validation tests;

DFX analysis (design for manufacturability, testability, cost-effectiveness);

Environmental tests for compliance;

Circuit simulation;

Prototyping;

Patent support;

Testing;

Costs forecasting;

3-D CAD and physical modeling;

Technical feasibility studies;

Quality review.
Thus, a really good EMS offers a 360° support to any phase of your product development journey, offering obvious advantages in terms of efficiency and effectiveness of the whole process.
TESTING
Each product, before arriving on the shelves, needs appropriate tests to verify its correct functioning. Skipping these tests, especially in the case of "special" products, such as those for medical or military use, can cause enormous economic and reputational costs. Even earlier, products must be tested for their actual manufacturing capability. This is why an EMS that can support the whole project comes in handy.
Here is a list (not exhaustive) of the main tests performed on a PCB:
Flying probe testing;

In-circuit testing (ICT);

Burn-in testing;

Automated optical inspection (AOI);

Functional Circuit Test (FCT)

Other special/custom testing.

PROTOTYPING
Building a prototype is a necessity for every company. It will serve as a basis for testing the initial idea, the compliance with standards and can be used as an MVP to gather initial feedback from investors and customers.
Usually, prototyping is done to test:
Faults
Durability
Budgeting
Characteristics inspecting & Confirmation
Certifications and conformity

You can learn more about PCB prototyping here.



AFTER-SALES
EMS support does not end at the mere production of your device. From repair to product improvement / upgrade advice, a good supplier will support you even after your product has reached the market.
Here's a list of after-sales services:
Repairing - Rework;

Refurbishing;

Calibration;

Failure Analysis;

Components Life-cycle & Obsolescence Analysis

Upgrading.
Try to predict your product's future needs so that when you do, you're ready to go and don't have to enter into new contracts with suppliers you don't know.
Build Your Product Today
We hope that you liked this brief overview of the Electronics Manufacturing Service world.
Do you need a quote for your electronic project or are you curious to explore all of our solutions? Contact us: