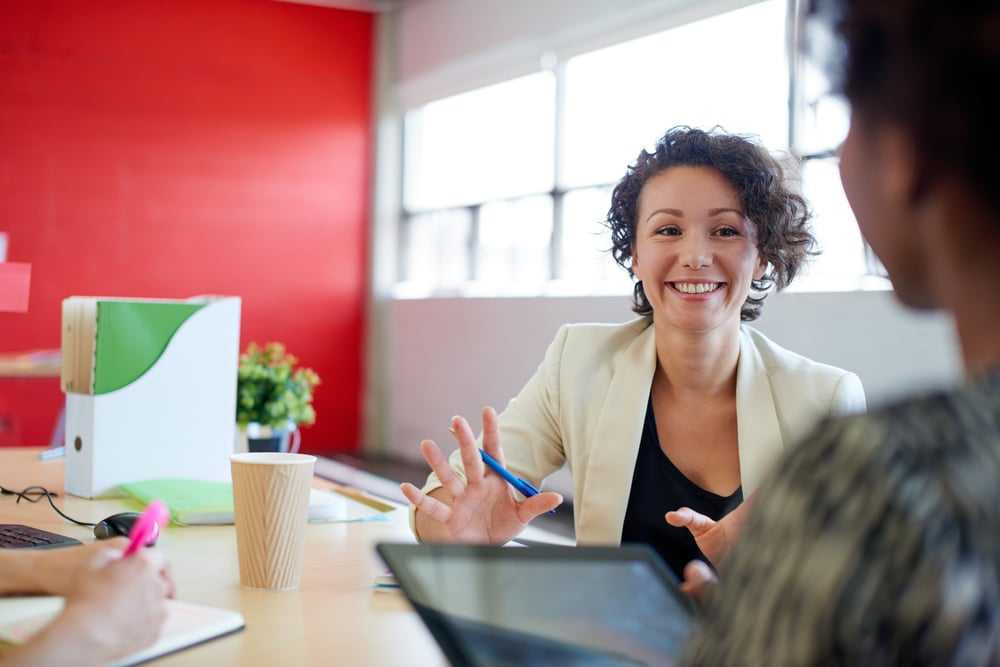 The development of a startup, especially one with a physical product, is often difficult and risky if you don't rely on expert partners. In fact, managing engineering and/or design problems that are only visible in the final stages of production or bottlenecks in manufacturing is not easy, generating enormous costs right at the most delicate stage of market launch. Indeed, these types of problems often end up preventing the company from going to market and causing its failure.

For this reason, an Electronics Manufacturing Services company is the key to successfully developing your startup and launching your product on the market. An EMS company offers a complete service, from design to after-market support, thus ensuring valuable support from the early stages of your startup's development.

In this article we have summarized the 4 main reasons why any hardware company, like yours, should engage an EMS partner.
1.Highest quality in production methods and processes
As we mentioned in the introduction, a very delicate phase of your startup is the production of your device. Relying on an experienced electronics manufacturing company, means making sure that this phase is approached with the right experience and suitable processes. A modern electronic manufacturing company, must ensure the most modern and innovative processes of Industry 4.0: automation, because an automated electronic board assembly eliminates inefficiencies and human errors, while maintaining a competitive cost; 3d printing, which ensures rapid prototyping and reduces production time; AI, which through monitoring all stages of the production process ensures tracking and suggests margins for constant improvement.
THE HEMARGROUP ADVANTAGE:
Automated process from manufacturing to electronic board testing. Enables us to minimize errors and offer competitive pricing
Dedicated 3D printing and Pick & Place service for fast prototype production
AI and total monitoring of the production process, from component arrival to finished product assembly for total process tracking and immediate identification of errors or issues (e.g. manufacturer recalling an electronic component used in your product with a recall campaign)
Swiss-Made quality, ISO 9001 certification for quality, ISO 13485 for medical equipment manufacturing and AQAP 2110 for military equipment. Our manufacturing is certified for the most challenging industries, so all of the devices we produce, whether they fall into the above categories or not, have electronics guaranteed to perform under the most extreme conditions.


2.Services for the entire life cycle of your product
A well-respected electronics manufacturing company offers a 360° service for every stage of your product's life cycle. This means they will assist you from the ideation stages, offering support on the design, engineering, patenting of your product. When selecting an EMS partner for your startup make sure they offer:

- STAGE 1: Development, design, patenting and engineering
- STAGE 2: Prototyping and Industrialization
- STAGE 3: Manufacturing and new product introduction
- STAGE 4: Logistics and supply chain management, product lifecycle management and after-market support.

A high-quality EMS will have capabilities and resources to support you in all or some of these above phases, depending on the status of your product. In addition, they will provide you with advice and support if they identify any issues in the phases you have already addressed or will need to address.
THE HEMARGROUP ADVANTAGE:
More than 40 years of international experience serving companies and startups as a strategic partner for the development and launch of successful products in the marketplace
Qualified engineering service, with electronic and mechanical skills, for the development and engineering of your hardware/software products and experience in Design for Manufacturing: every product designed by us is ready for production
Dedicated prototyping service and patent support
Strategic network of partners for support beyond electronic production
Logistics management for companies and startups: our warehouse is available to help you with storage and order management of your products
Comprehensive after-market management, obsolescence management, and strategic component sourcing/reengineering advice
3. International footprint
An EMS company must also be able to support you in your international expansion, ensuring that it is a partner that can follow you through all phases of your company's growth.

Any differences that may arise between countries can be addressed with complete peace of mind when you have an EMS with strong international experience as your partner.

THE HEMARGROUP ADVANTAGE:
More than 40 years of international experience serving companies and startups as a strategic partner for the development and launch of successful products on the market
Production certified according to international standards (ISO9001, ISO13485 and AQAP2110)
HQ in Switzerland, in the center of Europe, with enormous advantages in terms of stability, logistics and international presence
4.Experience and expertise for a successful market launch
When you're looking for an electronics manufacturing company, market knowledge is key. A solid EMS has already gathered comprehensive knowledge on market trends, regulations, best practices, and common mistakes to avoid. It will also support you with defective parts, obsolescence and supplier selection. A competent EMS company will be able to choose the right solutions on its own, ensuring that production timelines and quality are strictly adhered to.


THE HEMARGROUP ADVANTAGE:
More than 40 years of international experience serving companies and startups as a strategic partner for the development and launch of successful products on the market
Swiss-made production certified according to international standards (ISO9001, ISO13485 and AQAP2110)
HQ in Switzerland, in the center of Europe, with enormous advantages in terms of stability, logistics and international presence
170+ successful customers worldwide
Strategic partner network for support beyond electronic manufacturing
Comprehensive after-market management, obsolescence management, and strategic component sourcing / reengineering advice
We hope you enjoyed this article. Hemargroup has been serving startups and companies, for over 40 years, as a strategic EMS partner for prototyping, manufacturing and after-market development of electronic components and products.

If you want to know more or we can help you with your idea, contact us now: