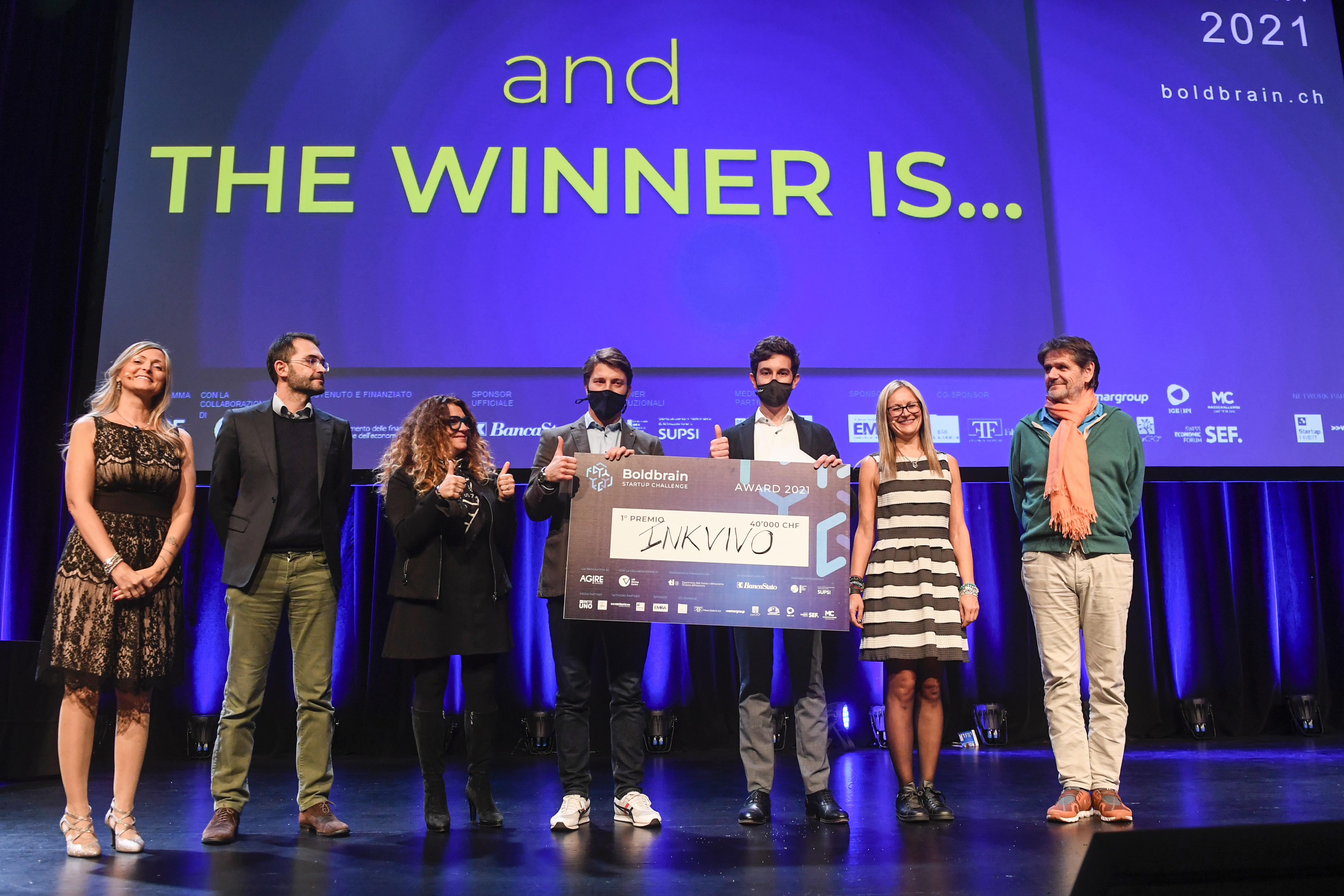 As every year, yesterday took place the Boldbrain Startup Challenge 2021. Among many and interesting Startups, we are very proud to announce that this edition of Boldbrain has ended and counts two Hemargroup Award 2021 winners among the 10 finalists.
Here's the final ranking of the closing ceremony:
InkVivo

Pepper

Talent4Gig
Dolcepack
Arcadia
Additionally Ethafa Stemmians Kit and motuSML won the Hemargroup award. We are very happy and proud to contribute to the Boldbrain Startup Challenge prize with the Hemargroup Award: 20 consulting hours from our R&D team to the top two winning startups selected by the Boldbrain Startup Challenge and which are, on top of that, very close to the electronic world.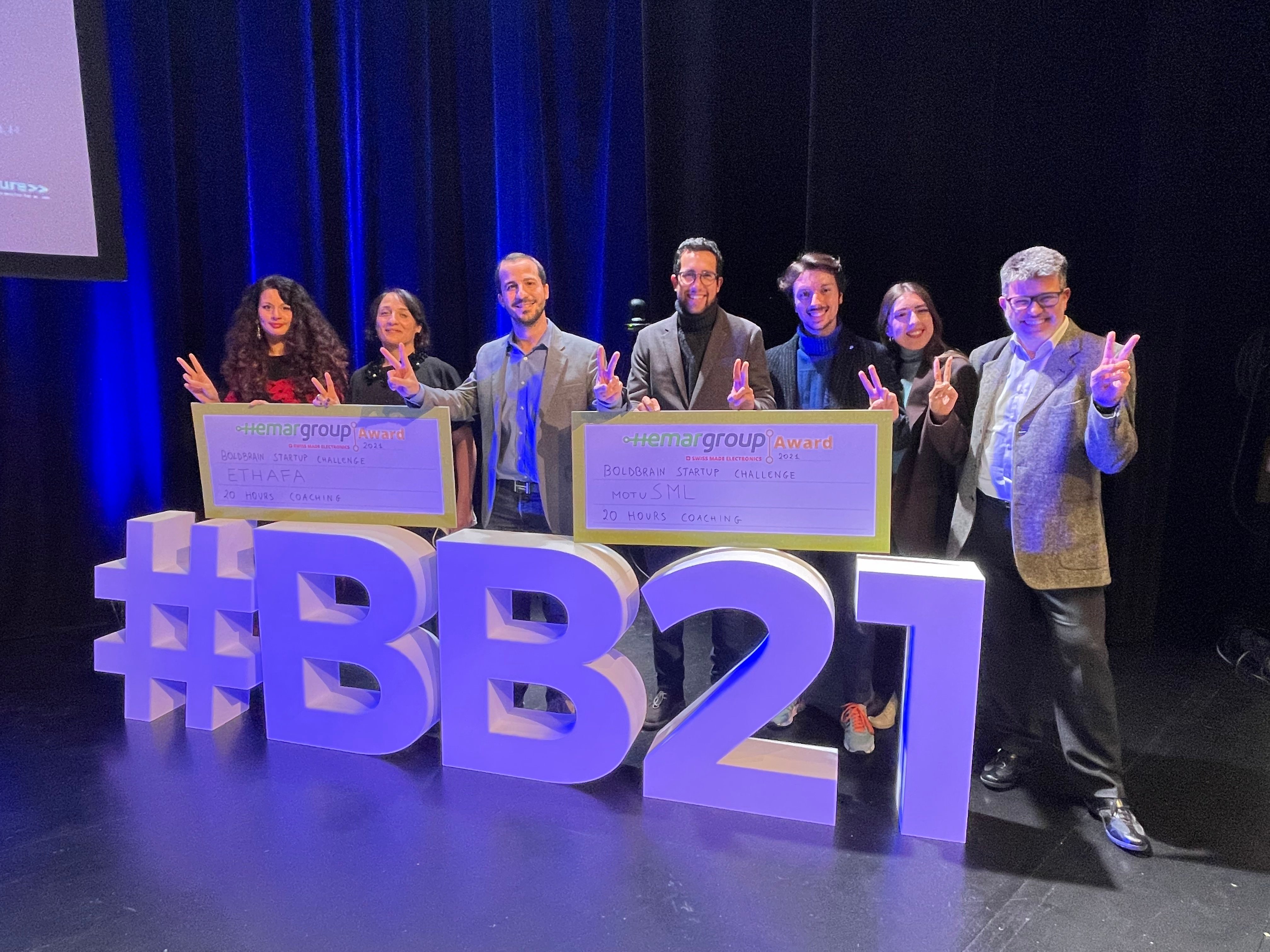 Ethafa Steammians Kit aims to bridge the gap in tech education and to engage more girls in STEAM disciplines - Science, Technology, Engineering, Arts and Math. Born in the Arabic World and in Switzerland, the formula of Ethafa values the cultural diversity, aims to grow and get ready the next generation within a future characterised by the digital transformation and to integrate the fundamental skills like empathy, collaboration and communication with the education of the technology learning experience of the 21st century. This is the Hemargroup Award perfect winner, because of its vision which combines human values with the technological process.
motuSML is the first cloud-independent Artificial Intelligence based on Edge AI. Benefits of such cutting-edge technology allows businesses to harness the full potential of data, to get real-time analytics to all devices positioned at the edge of the network without needing huge and high-cost clouds for storing their data, hence at the same time reducing considerably the risk of exposing sensitive information. motuSML offers companies to run Machine Learning algorithms in a fast, cost-effective, energy-efficient and secure way: this makes it a promising startup with a very bright and futuristic outlook. The use of cutting-edge technology, together with the potential in the B2B sector has caught our attention: this is why they're the second winner of the Hemargroup Award.
As an electronic manufacturing company, we have been helping a lot of startups from developing their ideas up to manufacturing their final products.
Our services range from engineering any electronics-related idea, to building the prototype, to developing and manufacturing the final product. Also, we offer all the support needed to successfully commercialize and grow your startup, including business and marketing advising.
Thus, Ethafa Steammians Kit and motuSML will receive precious consulting services, to build quickly the prototype of their product and scale up faster than ever also in electronic production.
Congratulations to all the winners, and we wish them the best of luck for the future of their brilliant companies.
Are you a startup and you are curious about how we can help you? Get in contact with us by clicking below