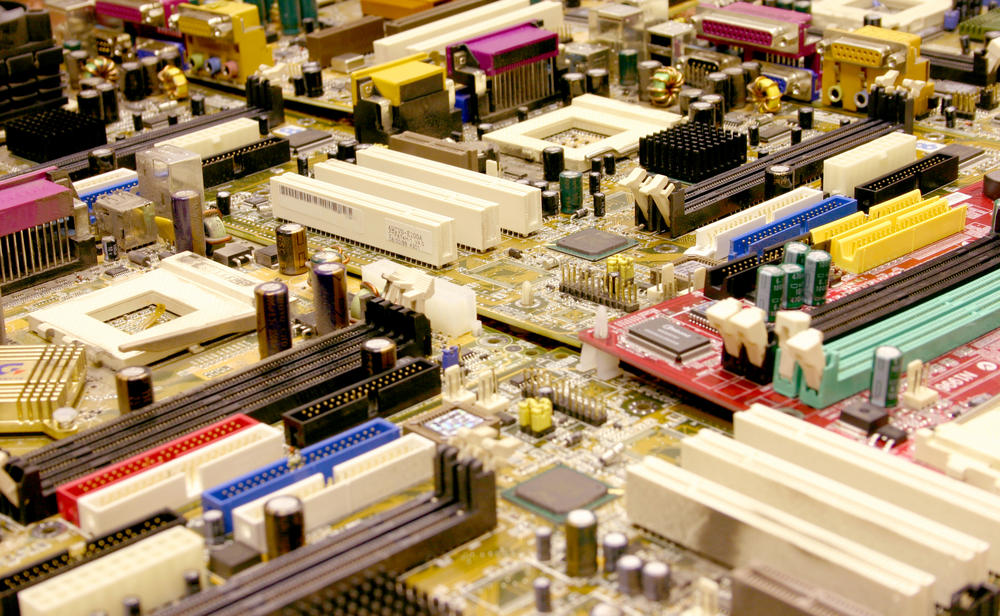 While Covid and other factors were at the basis of the current components shortage, the demand of electronics devices and technologies has never stopped growing.
In fact, even big companies such as Mercedes, Audi, Apple had to reduce or completely stop production due to delays or unfulfillments in their supply chain.
In this article we will explore why working with a full-service Electronic Manufacturing Services company, such as Hemargroup, can help you minimize the risk of components shortage.
When it comes to handling their electronic manufacturing services, many businesses have come to rely on a supply chain to fulfill at least some of their most pushing production needs. Very few companies still manufacture everything completely in-house: those that do usually maintain a certain level of pride about their autonomy, even if it's not always in their or their customers' best interests.
At Hemargroup, our goal is to create an environment of innovation and collaboration with our customers. By establishing this type of working relationship, we make it easy for businesses to make the switch to outsourcing without having to worry about any trouble during the transition, while providing a Swiss level of quality and punctuality.
By offering a complete portfolio of Electronic manufacturing services (EMS): design, engineer, prototype, test, and manufacturing of electronic parts and final products, Hemargroup is in strict control over the full project design&supply journey.
This is how we minimize the risk of components shortage for your product:
1) Quick component shortage reaction
Hemargroup acted very early in time, as early as December 2020, when components shortage was barely visible. Thanks to industry 4.0 technologies applied to our supply chain and production, we were able to foresee the pandemic development and increase our capacity. As a result, currently delivery times and prices for closed deals are stable and should most likely remain so. Our strategic supply chain teams is currently coordinating new customers' requests and gathering order as soon as possible, in order to plan in advance the near and far future components needs. We offer components management and strategic sourcing services, in order to plan in advance the needs of your project and secure a stable sourcing of materials and components.
2) Strong relationships with suppliers
Hemargroup can count on 40+ years of experience in the electronic manufacturing services industry. Through the years, we have developed strategic partnerships with many international companies, leader suppliers of the electronic industry. Our yearly due diligence and suppliers' code of conduct already ensured us to boast a solid and reliable supply chain, long before the current components shortage. Thanks to our partnerships, we are able to maintain reliable and stable conditions for your components.
3) Complete Warehouse and Intelligent Stock System
Through a State-of-the-Art automatic cabinet system, we can stock your components with ideal humidity and temperature conditions. We operate by applying the First-In-First-Out principle, guaranteed by our advanced traceability and material management infrastructure. Many standard components are readily available and our supplying partners collaborate with minimized delivery times. However, we strongly suggest to avoid new orders based on just-in-time strategies.
4) Strong engineering capabilities
The connection between our engineering and production departments is strong and collaborative. Through the use of the best practices from Design-for-Manufacturing (DfM), Design-for-Excellence (DfX), Design-for-Procurement (DfP) and Design-for-Cost (DfC) our engineers are able to overcome obstacles, by finding equivalent alternatives or redesigning your product according to current components availability on the market. Also, our team is happy to collaborate with you and with our supply team in order to offer a full-lifecycle components management and procurement strategy, in order to mitigate the risks of shortages.
From the development of your idea, up to the mass production of your product, Hemargroup is able to assist you not simply as an EMS supplier but as a reliable partner, ready to grow and develop your project. We are therefore ready to support your needs, but also assist any customer in its European relocation, who is looking for a reliable and solid electronics manufacturing services partner.
Don't hesitate to contact us for more information or for submitting your requirements.