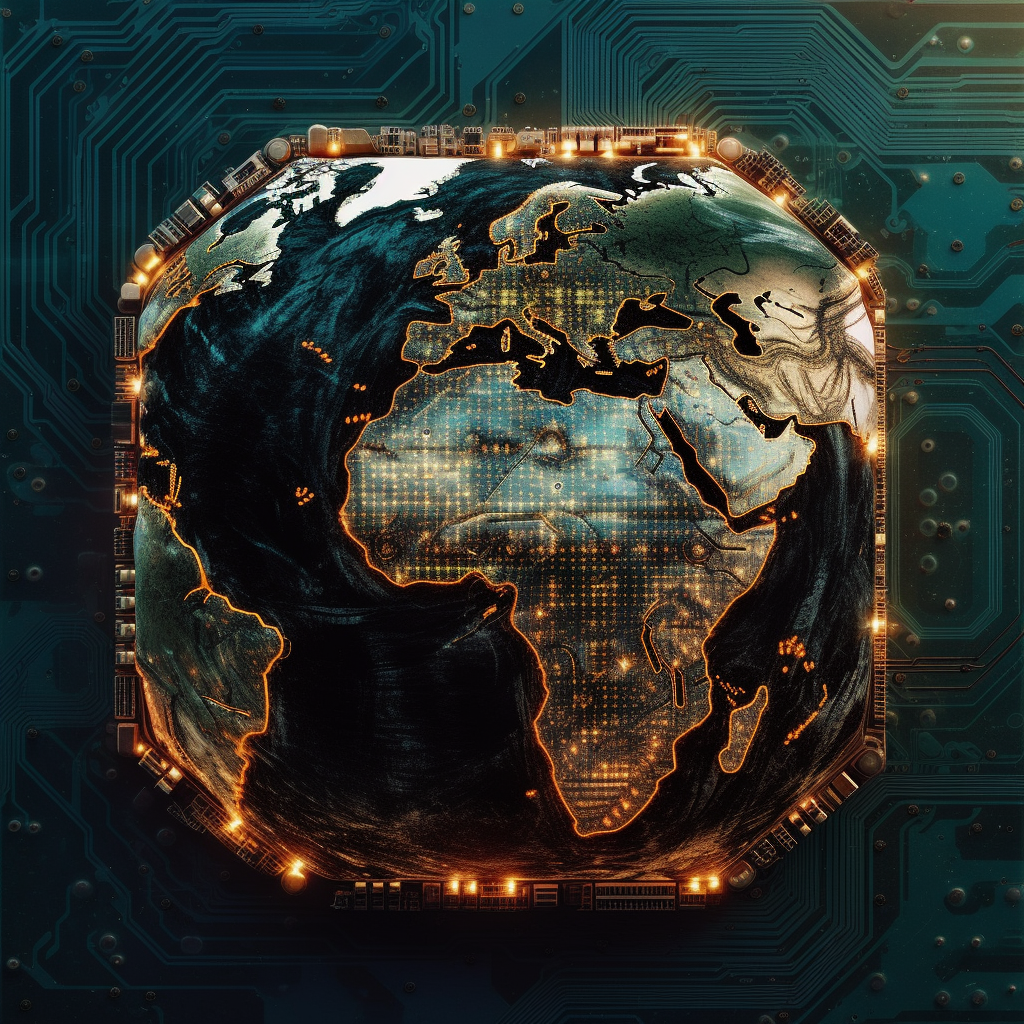 In recent years, significant global events, including the COVID-19 pandemic and the conflict in Ukraine, have imposed substantial hurdles to the manufacturing industry. These unexpected circumstances, coupled with increasing consumer demand, highlighted the pressing need for resilient and adaptable manufacturing solutions. As an experienced provider of electronic manufacturing services, Hemargroup rose to these challenges, leveraging our deep-rooted expertise and cutting-edge technology to navigate through these tough times.
Adapting to an Ever-Changing World
Change is the only constant in the world, and this is even more pronounced in the product design and manufacturing industry. The sector was significantly impacted, especially healthcare, which had to demonstrate incredible speed and resilience in the face of a global crisis. The lessons learned from these recent global events are being applied across various industries and throughout the product lifecycle, from the design phase right through to end-of-life. Hemargroup is at the forefront of this paradigm shift, incorporating these valuable insights into our operations.
Traditionally, medical equipment and devices are designed as iterations of previous versions. Rigorous testing and regulatory requirements often mean it can take up to a decade to bring a device to market. However, as we continue to navigate through an era of unprecedented change, Hemargroup recognizes that traditional approaches need to evolve. We understand that future-proofing our products is a critical part of our work. This means considering everything from electronic component and material availability, new technologies and techniques, future regulatory compliance needs, to sustainability goals.
Embracing Design for Excellence (DFX)
One way that Hemargroup is navigating these changes is by implementing Design for Excellence (DFX) in our manufacturing process. DFX is a proactive and systematic approach aimed at optimizing product design, manufacturing, and the lifecycle of a product. It consists of various methodologies, such as Design for Manufacturing, Design for Testability, Design for Cost, among others. Our design teams utilize DFX to analyze different aspects of the manufacturing process, allowing them to identify potential challenges and make improvements early in the design phase. This not only leads to reductions in costs and schedules but also optimizes processes, enhances product quality, and increases customer satisfaction. Furthermore, DFX facilitates rapid iteration of designs, enabling Hemargroup to adapt to changes quickly and efficiently. This proactive approach, backed by our commitment to excellence, allows Hemargroup to stay ahead of the curve, offering our clients the best possible solutions.
Preparing for Future Regulatory Requirements
As the manufacturing industry continues to evolve, so too will the regulations that govern it. Anticipating these changes is a crucial part of Hemargroup's planning process. We acknowledge that with the rapid introduction of new technologies, it may take some time for regulatory bodies to establish new rules and requirements. As such, we must think about the potential repercussions, all the while considering the exciting opportunities that lie ahead. For instance, the increasing accessibility of healthcare through connected devices enabled by cloud technology and 5G, while highly beneficial, can leave patients, providers, and hospitals vulnerable to cyber-attacks. In response, Hemargroup ensures that safety and data security are at the core of our product designs.
Lessons Learned and the Road Ahead
The events of the past few years have served as a wake-up call for many companies, Hemargroup included. We've recognized the importance of developing a more agile approach and prioritizing future-proofing to become faster, more innovative, and more resilient. We understand that our ability to navigate future crises depends on our capacity to adapt and evolve.
At Hemargroup, we're excited about the future and the new wave of opportunities it presents. As the lines between medical technology and consumer electronics blur, we anticipate an increased need for cross-industry collaboration. We stand ready to share ideas, think expansively, and take the necessary steps to optimize innovation and manufacturing. We believe that with this approach, what was once only imaginable will soon become a reality in healthcare and beyond.
With over 50 years of expertise, Hemargroup is well-equipped to face future challenges head-on. Our bases in Switzerland and the U.S. enable us to cater to a diverse range of needs across the globe, while our cutting-edge technology, dedication to quality, and commitment to our clients set us apart in the industry. We look forward to continuing our journey of growth and innovation, navigating through the challenges that lie ahead, and providing exceptional electronic manufacturing services for years to come.