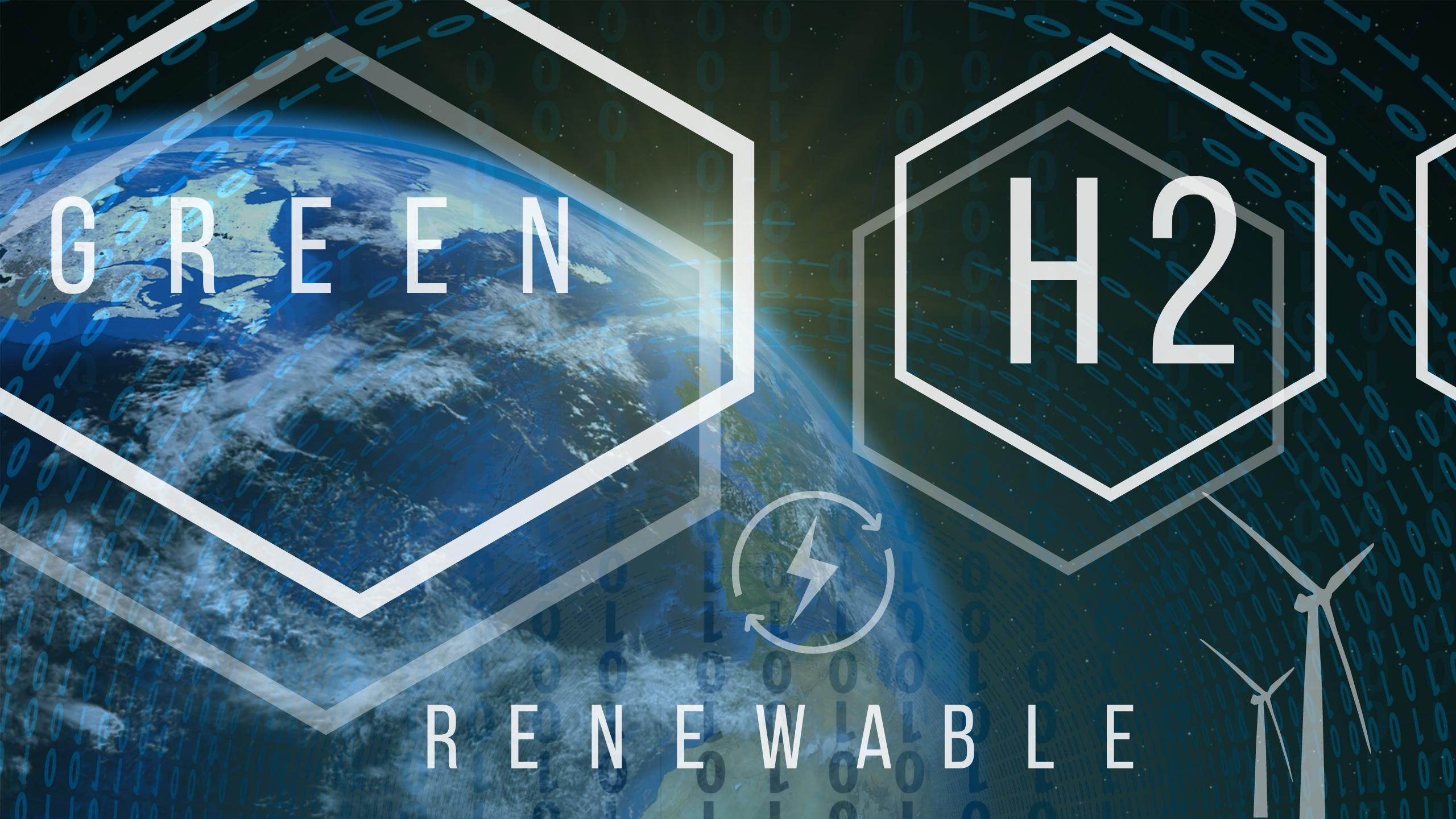 The climate change concerning global warming and its impacts on Earth's weather is one of the most urgent issue, and a turnaround is needed to prevent negative consequences on our planet. Part of the solution lies in science and technology, because they allow to create green technologies able to counteract the environmental impact of human activity.
Let's talk about greentech, the industry which aims to find sustainability solutions, an industry where we as Hemargroup operate, from electric vehicles, renewable energies, smart buildings and power generation.
Read the whole article to discover what is Greentech and the main emerging technologies.
What is Greentech?
The term Greentech includes a broad range of technologies aimed at improving environmental sustainability and energy and at the use of other resources efficiently across the economy of our societies. Companies that develop green technologies are often claimed to be part of the greentech industry, also usually called with the term cleantech or climate tech. Climate tech is however more specific, used to define technologies which aim to reduce greenhouse gas (GHG) emissions or mitigate the impacts of climate change. There are some sectors which are very connected with greentech because more exposed to pollution, GHG emissions or waste:
Energy
Transportation/Mobility
Agriculture and Food
Manufacturing
In particular, the energy sector is closely associated with the greentech industry, especially regarding the development and application of new solutions to generate, store, distribute, and expand energy that have minor environmental footprint than hydrocarbons. Within the energy sector, terminology as clean energy, renewable energy, smart energy, or energy tech are commonplace.
Industries more subject to substantial environmental impacts and with a great GHG footprint, like mentioned above, are being largely targeted by greentech businesses and under pressure because of the increasing interest on environmental sustainability by consumers, investors, but also by governments and other businesses. This is the reason why companies are looking for new solutions to decrease their footprint and reduce waste of resources, consequently decreasing their environmental impact. Businesses operating in the greentech industry are helping such companies reaching their sustainability goals to gain long-term value. Such interest in sustainability is also due to the continuous improvements in the so called green technologies.
The need of a green society
Certainly we need to break with the concept 'business as usual'. The concept of 'green economy' is a game changer and it is an important conceptual tool to achieve what sustainable development ultimately aims at: people's well-being while respecting the environment. Green economies alone are not enough. The complexity of today's challenges and risks calls for a comprehensive perspective of change in the world, considering the social, economic and environmental issues as a whole in an integrated manner. Not only at the level of the single business, rather it calls for building green societies, which should be fair, equitable and inclusive, as well as they must be focused and oriented to foster innovative and creative solutions to current global challenges. Issues like the empowerment of women, youth and marginalized groups should be addressed in order to guarantee inclusive participation in decision-making processes. Poverty still remains one of the major problems and many countries have not benefited fully from the opportunities of globalization, further exacerbating differences and marginalization.
Strategies for poverty reduction and sustainable development include the implementation of holistic education policies and programmes, leveraging the power of culture and communication and information, with equal opportunities and without leaving behind marginalized people. Another key point is the development and implementation of science, technology and innovation policies for a sustainable development, which in turn enhance the production and investements in green technologies. Technology indeed, is crucial for the development and progress of a society, because it drives growth. Nowadays, green technologies can really turn the table by helping businesses in critical industries to reduce emissions and other environmental impacts.
Meanwhile, many of these innovative technologies are also generating legal and regulatory issues that need foresight and preparation. For greentech, these can involve a wide range of issues, including those related to privacy and data protection, cybersecurity, use of artificial intelligence and machine learning, intellectual property, blockchain, and trade, among others.
Emerging green technologies
Analysts are reporting more early-stage investment in greentech companies and technologies, and, over the past four years, investors representing over $60 trillion in assets under management have committed to driving action on climate change across their portfolios. Moreover, the movement toward a net-zero strategy is increasing among large commercial and industrial consumers of power, including technology companies such as Google, Meta and Microsoft. Many and many companies are announcing their goals and objectives to achieve carbon-free energy consumption targets, and this leads to and increased demand for renewable energy technologies.
There are many exciting areas of science and technology research that fall within the greentech category; we have highlighted several below that are considered by industry analysts to be essential to the next generation of breakthroughs. Many of these developments will directly benefit the energy and power distribution sectors, as they will facilitate the generation, storage, and distribution of clean energy. However, other sectors are also poised for potentially significant boosts from such breakthroughs. The recent increase in sustainable technology funding, coupled with a stronger alignment of government policy priorities, points to more robust years ahead for new greentech patent applications.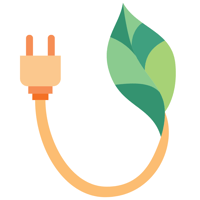 ENERGY
Many promising technological developments concern the increased deployment and use of clean energy. The focus is mainly on battery technology, including advances in lithium-ion battery technology - however, green hydrogen, smart energy grids, and other technologies also play a role. Advanced storage solutions and smart energy tech could help electricity producers and distributors manage the discontinuous nature of the most promising renewable production technologies, such as solar and wind, while cheaper, more powerful, and longer-lived batteries would support further growth within the electric vehicle market. In addition, technological developments that allow the construction of small modular reactors (SMRs), including microreactors, could offer opportunities for reliable carbonfree energy in areas that have limited infrastructure or lack sufficient renewable energy solutions, with a reduced environmental footprint and without the same safety risks associated with traditional nuclear power reactors.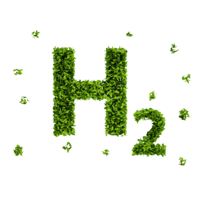 GREEN HYDROGEN
Green hydrogen is another important area. Green hydrogen is created from water using electrolysis produced from renewable power and leaves no by-products other than oxygen. Although hydrogen is a promising fuel source and energy storage medium, the two most cost-effective ways to produce it currently rely on natural gas, creating a CO2 footprint (gray hydrogen) or an extra carbon capture step (blue hydrogen). If scalable production of green hydrogen can be achieved, it is likely to become a pillar of decarbonization, with a wide range of potential applications.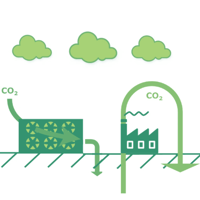 CARBON CAPTURE AND STORAGE
Carbon capture and storage technologies are used to remove CO2 from both industry and the atmosphere and put it in long-term storage. Carbon capture can take place in three stages where hydrocarbons are burned during industrial processes: precombustion, post-combustion, and during combustion. Advances in technologies related to carbon capture and storage could create an easier path to long-term decarbonization by enabling the continued use of hydrocarbons in the short term, while still meeting reduced emissions goals and allowing time for the transition to alternative energy sources to take place. While these technologies are still in early stages of development, they could increasingly play an important role in the future in mitigating the impact of climate change. Interest in carbon capture and storage is driven by the imperative to lower GHG emissions more rapidly than relying solely on the more step-by-step transition to renewable energy sources.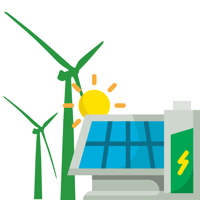 PHOTOVOLTAIC AND WIND GENERATION
While solar and wind technologies have existed for decades, research and technological developments are continuing to lower the cost of such technologies, increase output, and improve efficiency and durability. These technologies will continue to accelerate the deployment of solar and wind generation facilities, while new technologies, such as perovskite solar cells, could further lower costs of renewable generation.
Other areas of emerging science and technological developments are converging to accelerate new green technologies that will help make major industries more sustainable. For example, artificial intelligence, machine learning, and blockchain can enable rapid and ongoing optimization, decentralization, and enhanced security. Cloud computing and wireless technologies mean that greentech solutions can be deployed and distributed further, faster, and in more places.
Hemargroup expertise in the Greentech industry
Since its beginning, we at Hemargroup have been promoting the greentech industry, supporting and developing many projects in the field.
We offer solutions for energy management to all industries, contributing to a better world by supplying electronic systems and modules to green industry leaders.
Our large expertise and know-how in the greentech industry ranges from the design and manufacturing of a large variety of electrification technologies, from devices for smart buildings, electric vehicles,

renewable energies and power generation

.
Our test center and analysis also ensures that every aspect is considered in order to identify potential shortcomings at every level and to guarantee the industrial optimization of the final product.
Our interdisciplinary engineering team with complementary competencies and our large production site make us a strategic EMS partner in the field of electronics, at 360°.
Our reliable partner network allows us to prevent supply chain disruptions to happen and avoid related risks, especially during critical times like
in the present era of component shortages.
Our certifications ISO 9001, ISO 14001, ISO 13485 and AQAP 2110 testify our quality processes and internal operations within the company.
For almost 50 years, we have been a Swiss Excellence partner for the growth of our customers through product life-cycle management strategies and reliable electronic manufacturing services. Constantly updated on the latest technology trends, we can lead to the latest product launch to reverse engineering and obsolescence management, thanks to our electronic manufacturing solutions. The greentech industry is constantly evolving toward electronic integrated systems and using cutting-edge technologies is a key factor to ensure innovation.
Swiss-Made quality is well known in the international market. In line with it, we respect deadlines and specifications, to ensure the maximum satisfaction for our customers. We are industry 5.0 ready, characterized by an extensive digital tracking system with a smart BI infrastructure, which can monitor every single component and process, ensuring complete traceability, from the warehouse to the final product. Each PCBA with its own QR Code is compliant with IPC international norms, ensuring maximum quality.
Do you need advices in the greentech industry? Do not hesitate to contact us: