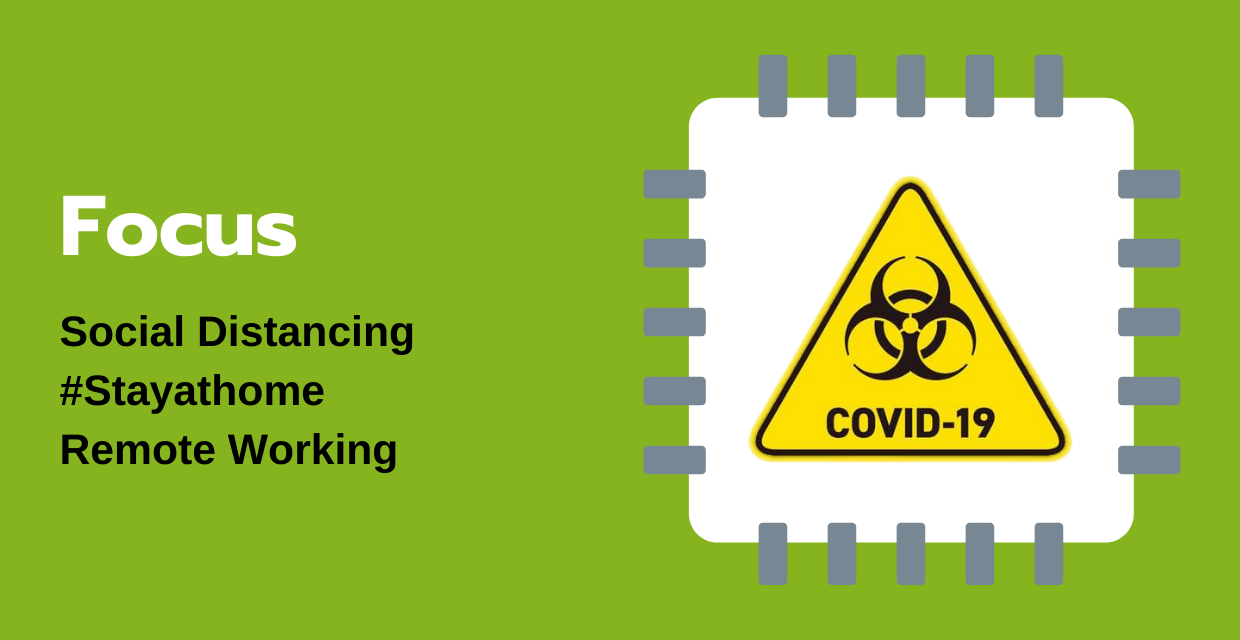 We announce that our partner of the month for April 2020, as strange as it may seems, is COVID-19.
COVID-19, discovered in 2019, is a viral strain belonging to the subgenus Sarbecovirus, of the subfamily of coronaviruses (Orthocoronavirinae), responsible for diseases ranging from common cold to more serious diseases such as Middle Eastern Respiratory Syndrome (MERS) and Severe Acute Respiratory Syndrome (SARS). Coronaviruses are a large family of viruses, but only six (229E, NL63, OC43, HKU1, MERS-CoV, SARS-CoV) were previously known to infect humans, so SARS-CoV-2 is the seventh. The substantial difference from the previous ones is the incubation period, which ranges from 2 to 14 days during which it does not cause any symptoms.
The origin of the coronavirus epidemic in China is probably a market in the city of Wuhan, in central China, where bats, snakes and other wild animals were sold in addition to fish. The virus was transmitted from animals to humans. Since then it has spread from person to person. The Chinese authorities fortunately have already closed the market, but the same situation might happen again under other circumstances.
Hemargroup decided to adopt the government suggested important countermeasures, which might be helpful for all manufacturing companies who want to follow the best practices.
We have applied all mandatory preventive measures for all visitors and collaborators:
Washing and disinfecting hands regularly, including when entering and leaving the workplaces
Cough or sneeze in a handkerchief or inside the elbow
Put on protective masks in case of any external contact
Avoid handshakes and any body contact
Correctly dispose of potentially infected handkerchiefs, masks, etc.
Preparation of a smart-working/home-office crisis plan
Continuous risk analysis and flexible production planning
Regular contact with suppliers and customers, in order to constantly monitor the situation
Keeping Windows Open
Regular cleaning and disinfection of workplaces
Work division into shifts with 50 min. pauses between them
Splitted lunchtime and breaks
Internal stock of 24.000 masks
Internal stock of 30L hands sanitizer
6 infrared thermometers for measuring the temperature of our workers
Limited and regulated entrance in the locker room
Passed Cantonal Police Inspection
In addition to these measures, in order to protect the health of visitors and employees, we decided to offer company visit tours ONLY in virtual form, thanks to the use of the latest digital technologies.
In the last months, we have seen the spread of this global pandemie. Even if the danger coefficient of the Covid-19 is low, it is having an impact on our economy, with many providers that were not able to carry on the orders, due to enforced closing as stated in government regulations.
As electronic developer, producer and manufacturer, we are ready to help any entity in need of a fast and reliable EMS, allowing companies to continue their activity and production flow without expensive interruption.
Our crisis management team is available for any question related to freezed supply chains, blocked production or refilling a suffering warehouse.
We are convinced that this unlucky situation will be soon a thing of the past. Let's help each other to face COVID-19 emergency together.
Do you want to know more about our partner program or do you need advices for your project? Get in touch with us