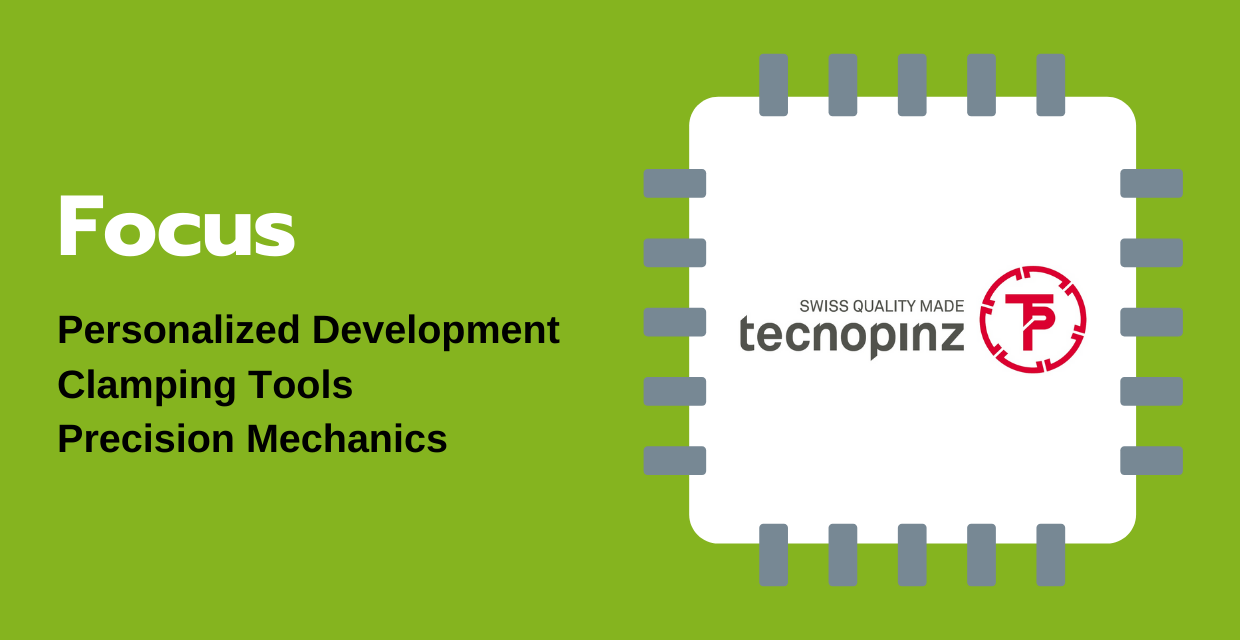 Summer is ending, everybody is going back to normal office routine.
In this occasion, we are very proud to announce our new partner of the month for September 2020: Tecnopinz
Tecnopinz is an internationally recognized company for the development and production of high-precision tool clamping systems and customized mechanical components.
Founded in 1970, initially in Agno, as a spin-off of a major manufacturer of high-precision machine tools, Tecnopinz was taken over by Mr. Enrico Tettamanti in 1980 and incorporated into a group of neighbouring companies owned by Mr. Tettamanti in Manno. In the following decades, the activity moved to Mezzovico, where it still resides today, and production was concentrated on their reference products and services: tool-holding systems and customized mechanical components.
In the thirty years of management by Mr. Enrico Tettamanti, the company has evolved, both in terms of the technical skills of its employees and the manufacturing technologies used, particularly with the advent of numerical control machine tools (CNC). The strong points have always been the extension of the machining offered that cover all the typical steps of machining with chip removal (turning, milling, grinding).
In 2010, the baton in the management of the company passed to the sons of Mr. Enrico Tettamanti, Claudio and Nicola, who had been active in the company since 2007 with roles of technical and commercial responsibility.
Claudio Tettamanti (COO), born in 1984, holds a Master of Science degree from the Swiss Federal Institute of Technology Zurich and is responsible for all technical and operational management of production. His brother Nicola (CEO), born in 1986, holds an Executive Master's degree in Business Administration from the University of Southern Switzerland and is responsible for the commercial and administrative part of the company.
Since 2010 the company has undergone important transformations to accommodate what is, in short, the digital 4.0 revolution in industry. New machinery and new production management systems, quality and logistics have allowed Tecnopinz to develop in a dynamic way with a staff that today counts more than fifty employees and ensures the export of its products to more than thirty countries around the world. In particular, the company today can interface effectively with the management and communication systems of its customers, usually large industrial groups, thanks to flexible and latest generation IT platforms. This has allowed Tecnopinz to increasingly shift its expertise from manufacturing standard products in volumes to the management of individual projects, where the ability to develop complete solutions from an engineering point of view is also required and requires a continuous exchange of information with the customer.
It is with these premises that our high value partnership was born, expressed above all in the bidirectional relationship between our two companies: if on the one hand Tecnopinz provides its technical expertise in the manufacturing of complex mechanical solutions and components, on the other hand Hemargroup successfully supports Tecnopinz in solving and simplifying electronic problems for its production technologies.
Learn more about Tecnopinz at: https://www.tecnopinz.ch/
Do you want to know more about our partner program or do you need advice for your project? Get in touch with us